Two Schmucks
Designed, tested and re-designed with Moe and AJ from Two Schmucks bar in Barcelona. Behind Bars developed a compact bar and service station with two goals in mind: one, how do we maximise the bartender's efficiency in a limited space and two, how do we maintain the relaxed vibe of this unique bar. The Two Schmucks cocktail station has been developed as a retail product and is available for distribution all over the world.
Modular Additions
The Two Schmucks Cocktail Bar is the perfect bar for busy cocktail bars without much space. We believe that not every bar works the same way. Behind Bars gives you the opportunity to customise the standard Two Schmucks station for your needs. Our additional modules allow you to add and customise different parts to your cocktail bar. We can also deliver this unit in a polished or matt brushed finish with a choice of sharp or rounded corners. Please contact us and we can create the perfect solution for your bar, together.
12 Bottle Rack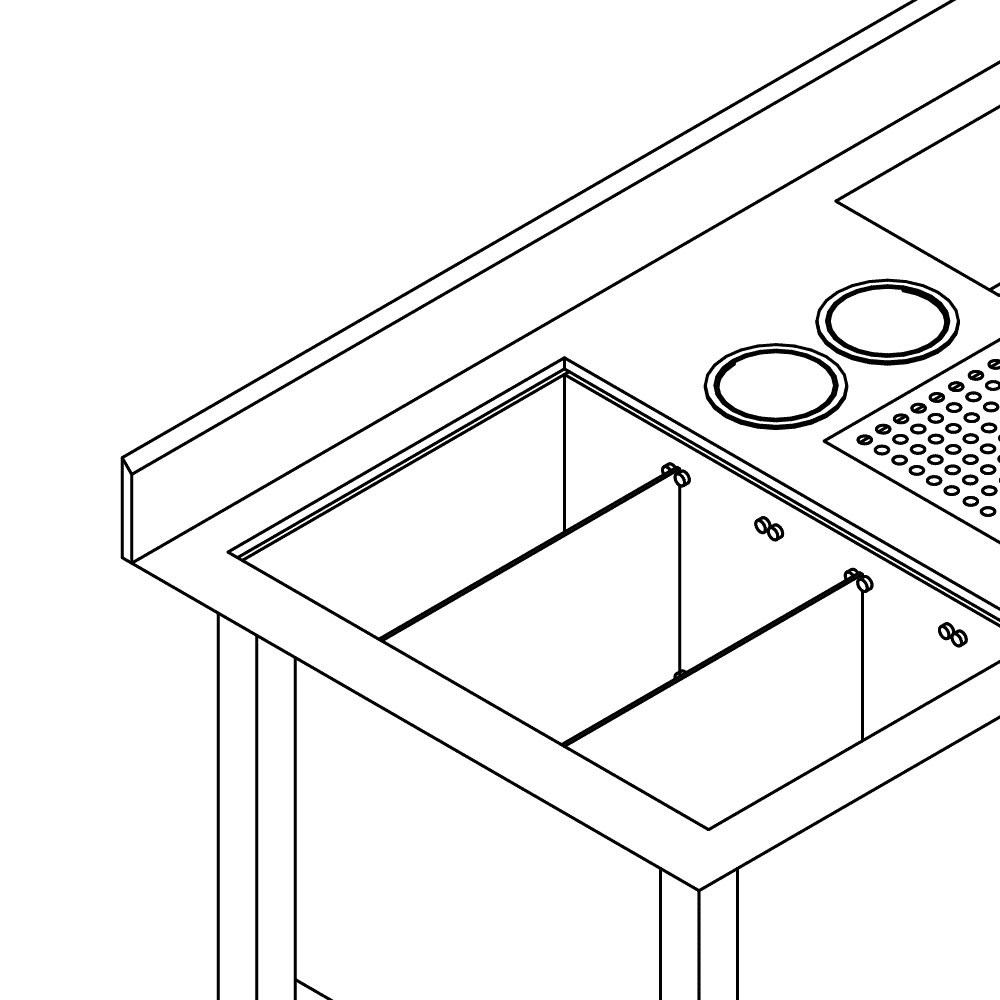 Back Splash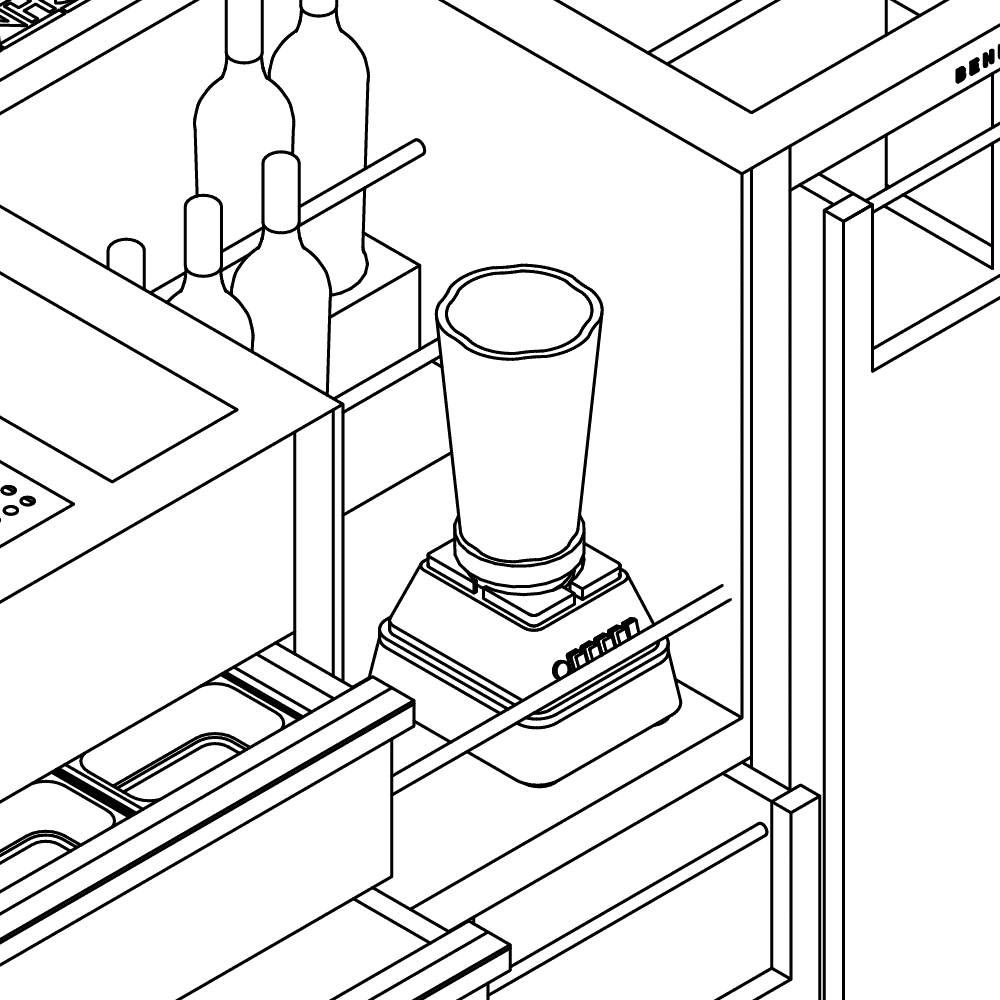 Blender Shelf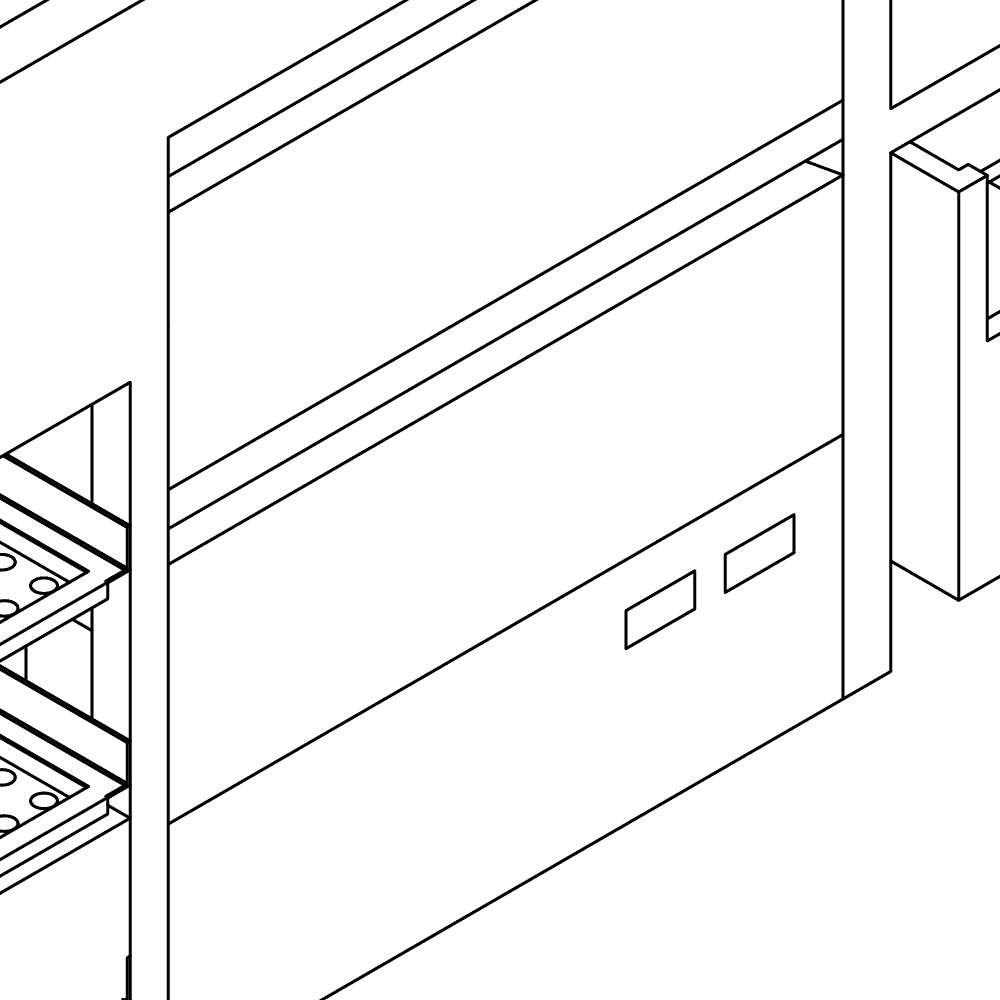 Cooled Drawers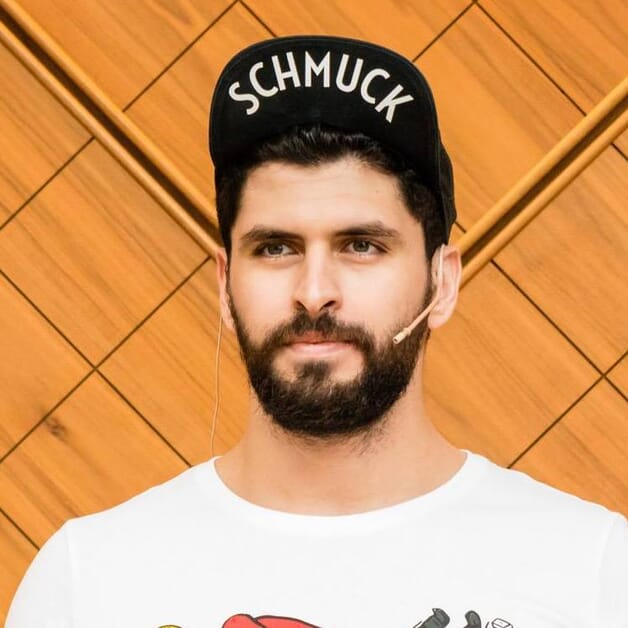 Moe & AJ
It\\'s always a pleasure working with passionate people and these guys are really passionate about designing bar solutions. They really made me see designing bars in a new way, everything from style to practical aspects and if that\\'s not enough you get to experience your bar in virtual reality before it gets built. For all those million tiny changes that you can\\'t alter post production, this is the best. Walking behind your bar in virtual reality is simply the best.