Tayér
Tayér bar station is the result of a collaboration between Alex Kratena, Monica Berg and Behind Bars. The bar station is designed to constantly change according to the needs of the modern bartender. Taking into consideration efficiency, flexibility & storage maximisation. The equipment and tools can be placed anywhere based on ingredients, beverage program, season, or any other individual needs; bringing the philosophy of flexible working space to a bar environment.
Highlights
The set up of each of the sections is completely flexible and can be changed, swapped and altered to reflect the concept of drinks served. This allows for full focus on the set up requirements and preferences of individual bartenders. The station island consists of a main sink that is filled with 6 different hexagon elements. Each hexagon can hold ice, bottles, or be divided into smaller sections to store tools, or garnishes. Alternatively, the hexagons can be turned upside down and serve as a drinks preparation area, or garnish pass.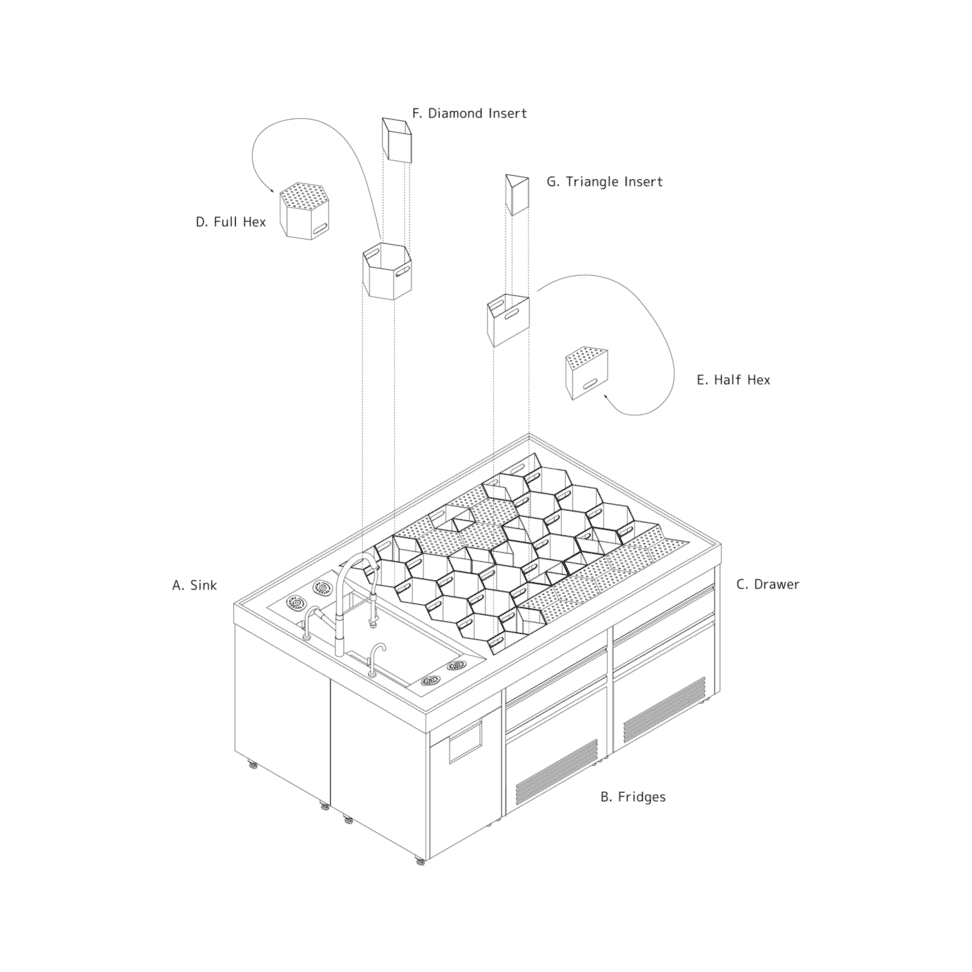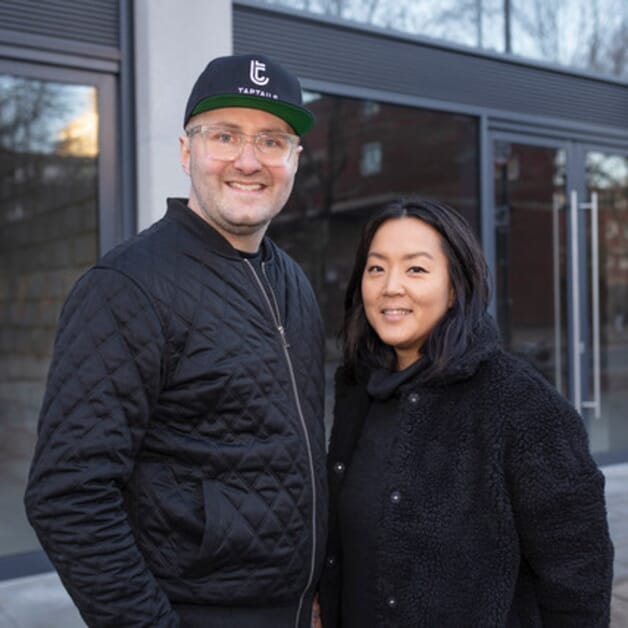 Alex & Monica
Behind Bars are changing the modern bar industry and we are super excited to be bringing new solutions with this amazing partner. They have a real creative edge and a true collaborative approach.